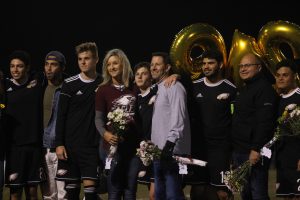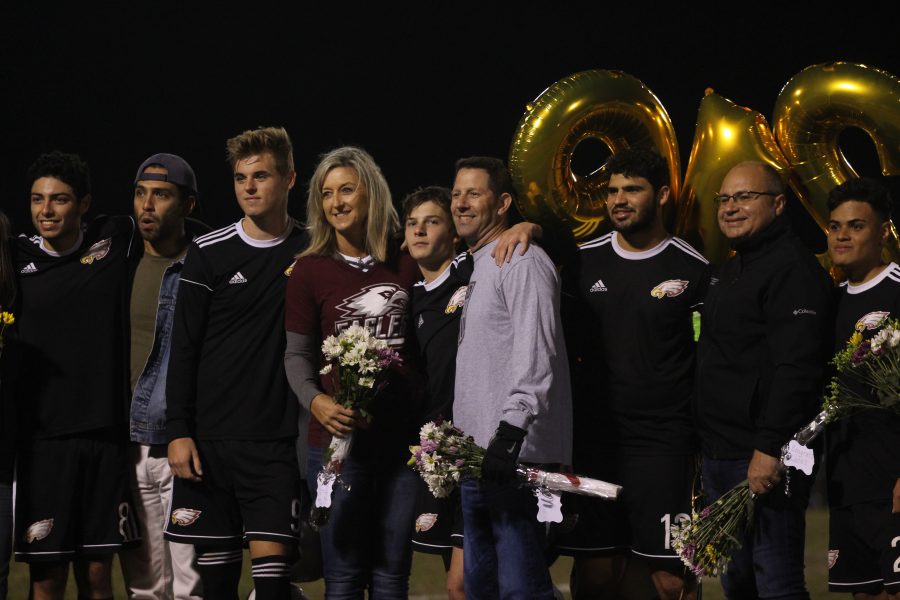 The MSD soccer team held their senior night on Friday, Jan. 15. They went against Taravella High School, beating them with a score of 5-1. However, their season came to an abrupt end after getting defeated by Coral Springs High School, with a score of 2-1 on Jan. 28.
"The season coming to an end is really upsetting," captain, midfielder Elad Yair (13) said. "It's like there's a hole in your heart knowing that I won't be able to play with the same guys anymore."
Being on the team for four years, Yair said that joining the team was the best thing he's ever done.
"This program has meant so much to me and I wouldn't be who I am without the guys i've met," Yair said.
When you join a team, it's hard not to make friends with the other teammates, but the soccer team has a bonded with each other more this year than ever.
"I would consider our team a family of hard working, determined, and committed brothers who would do anything for each other on and off the field. We've been through the best, and the worst moments together, which created something nobody can take away from us," Yair said.
Although the team is upset about their last game, being on the team with each other and practicing hard for their victories has made a great  impact on them.
"After being on the varsity team for two years, i've progressed more than I imagined I would've," goalkeeper Jordan Ruddy said. "High school soccer is played at a much faster pace with more physicality than I had experienced at the time."
After playing high school soccer, some of the players have the option to go on and play in college or have offers waiting for them to play division 3 soccer out of state.  However, a few players would rather experience college without having to focus on a extra curricular sport.
"I do not plan on playing college soccer," striker Justin Brod (7) said " However, I plan on playing either club or intramural soccer while attending university.
With the season coming to an end, the seniors feel as though there are a few more skills they could have progressed in.
"As a senior I feel like I could have done better to lead the younger boys. But at the end of the day, I know I gave it my best, and I am extremely happy with how these past years have been spent.," Yair said.
With many of the experienced players leaving for college, the MSD boys varsity soccer team hopes to continue to excel and progress as the years go by.