People try new hairstyles during quarantine
Samantha Goldblum
May 11, 2020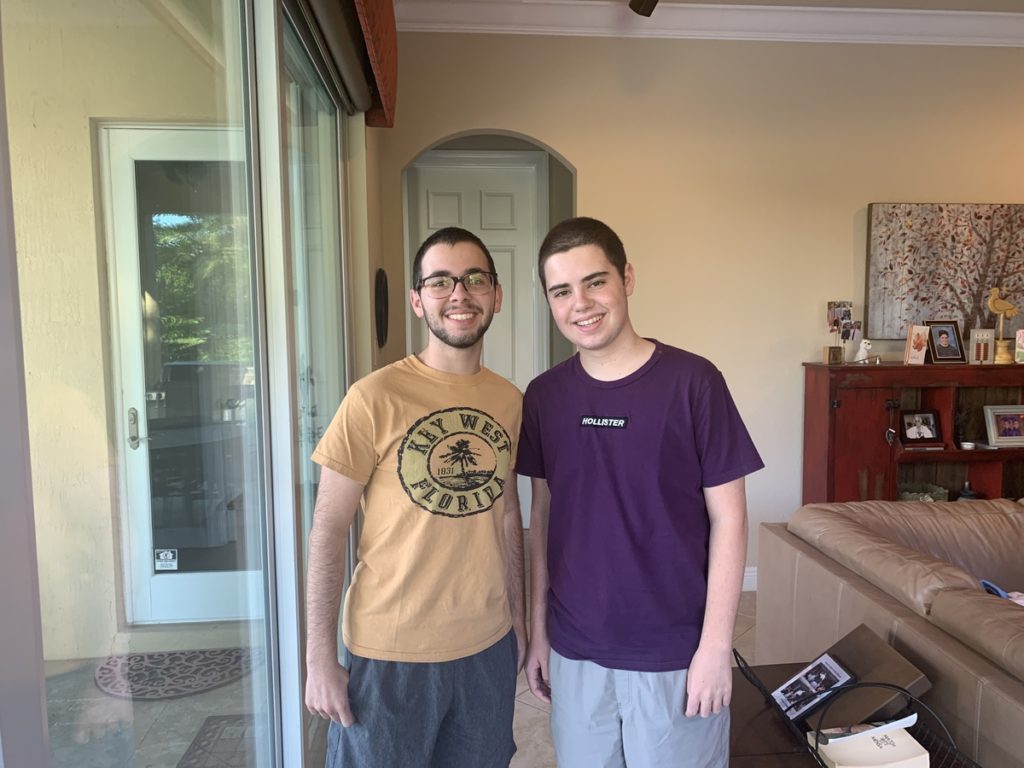 As a result of the ongoing COVID-19 pandemic, many people are staying isolated at home. All this extra free time has led to people trying new things with their appearances. Experimenting with clothing, makeup and even new body workouts are ways to pass time. One of the trends gaining popularity is trying out new hairstyles.
Salons are closed and people's hair is getting very long. Many guys and girls who are looking for a new look have cut, dyed and experimented with their hair. The best part is if they fail, they are stuck home anyway. Some people have dyed their hair bright colors like pink and blue while others have cut bangs or even shaved their head completely,
Many people are cutting their hair for Saint Baldrick's 2020, which is a charity foundation where friends and family pay the "shavee" until they reach a certain amount of money and then they shave off all of their hair. After they reach the goal for the amount of money they want to get, they donate it to the Saint Baldrick's Foundation. The event takes place officially on May 16, however, some people have already gotten a head start.
Zoe Zapoline, a senior at Boca Raton Community High School is a proud donor to the Saint Baldrick's Foundation.
"I shaved my hair during quarantine for Saint Baldricks to help raise money for children's cancer research since my grandma had cancer and I know how hard it is to go through that," Zappoline said.
However, many people are changing their hair while in quarantine. Since they are stuck inside, they do not have to worry about other people's thoughts and can keep changing it.
"I shaved my head because I wanted a new look after quarantine, plus I've wanted to shave my head for a long time but was scared to be seen at school with it," senior Seth Klein said. "Since I'm at home, now is a good time to test out how I'd look with a buzzcut."
To channel their pent up energy, people are giving themselves bangs, bleach jobs and buzzcuts to change one of the few things they can control right now. One of these people is Ruby Harris, a senior at Marjory Stoneman Douglas High School.
"I have dyed my hair multiple times throughout the quarantine, the latest being blue," Harris said. "I did it because I just wanted to have a change and honestly I was just getting bored at home."
With all this extra time at home and pent up energy playing with your hair can be an entertaining and interesting experience. From cutting bangs, dying your hair or shaving it all off completely, there truly are endless possibilities.