[Review] Adele's album '30' combines heartbreak with self-growth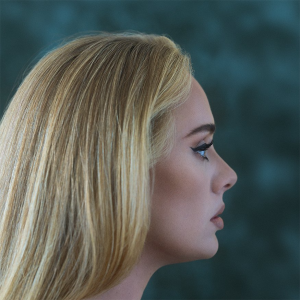 Following a six year hiatus, English singer and songwriter Adele released her latest album "30" on Friday, Nov. 19. Fans have been anticipating its release since a teaser for the lead single on her album, "Easy on Me," dropped on Tuesday, Oct. 5.
Similar to her previous albums, the title of Adele's album is a reference to her age. The 58-minute album contains 12 songs that are co-written by Adele and numerous songwriters, including Oscar-winning composer Ludwig Göransson.
Adele describes her album as her "ride or die throughout the most turbulent period of her life" because it is the first release since her divorce. Throughout the album, she relays many of her emotions during this sensitive time.
"30" begins with the soft and lyrically powerful homage to Judy Garland in "Strangers By Nature." The melody has a whimsical aura that perfectly accentuates Adele's classic soul voice. In this song, Adele expresses her wonder for seeing the world a little clearer, especially in the lyrics, "It's like I'm noticin' everythin' a little bit more/ Now that all the dust has settled."
Her opening song easily flows into the next track, "Easy on Me," which gives a similar impression to multiple of her songs from previous albums. This single was Adele's reflection on her relationship with her ex-husband.
Featuring conversations with Adele's nine-year-old son Angelo, "My Little Love" is a smooth R&B ballad with a beautiful string instrumental background. Adele inserts snippets of Angelo talking with her and discussing her emotions around the time of her divorce from his father. The ending excerpt where Adele states, "I feel like today is the first day since I left him that I feel lonely," was a notable moment in this song.
"Cry Your Heart Out" is a lighter song with an almost vintage but still upbeat sound. Adele experiments with her voice in the chorus of this song, creating a new and unique sound, not typically heard from her.
The next track "Oh My God" has a very vibrant pop feel. Instead of heartbreak, the song is focused on conquering her fears of putting herself out there despite her fame. In the outro, she teases, "I know that it's wrong but I want to have fun."
Track seven "Can I get It" is an energetic acoustic song. Adele's vocals are presented amazingly and each chorus felt more and more lively. She wrote this track about her desire to be in a serious relationship a while after her breakup.
"I Drink Wine" has a sweet seventies vibe to it. This track symbolizes the obstacle of getting over oneself to be able to enjoy someone else's company. The lyrics, "When I was a child, every single thing could blow my mind/Soaking it all up for fun, but now I only soak up wine," are sung from the perspective of someone tired of looking at the glass half empty.
The interlude "All Night Parking" is short and has a flirty ambiance with a good rhythm. The following track "Woman Like Me" glides right in after. Although the song is softer than her prior diss songs, the meaning is blatant. My favorite lyrics in this song are in the chorus, "Complacency is the worst trait to have, are you crazy?/You ain't never had, ain't never had a woman like me."
"Hold On" has a velvety smooth gospel mood. The comforting lyric, "Just hold on," is repeated throughout the song. Adele wrote this song in reference to how supportive her friends are and even featured them at the end of the song.
The final two songs which are also the longest in this album are titled "To Be Loved" and "Love is a Game." In "To Be Loved," Adele expresses her struggle with facing herself and addressing her unhappiness. It was not my favorite melody in the album; however, I loved the depth behind the lyrics of shedding your ego.
The closing song "Love is a Game" has an introduction that reminds me of a Disney fairytale, but the lyrics are quite the opposite. In this song, Adele portrays the ugly truth of falling in love as "a game for fools to play." The energy of this ballad was the perfect end to the album.
Overall, Adele's "30" is a passionate return filled with self-reflection on some truly difficult moments in her life. She ranges from heartbreak and emotional conversations with her son to the important sentiment of falling in love with yourself. Altogether, this album expressed immense growth since "25" and is expected to reach great heights on Billboard charts. You can listen to this album on Spotify and Apple Music.