Guidance switches 270 students' schedules
Rebecca Schneid
September 5, 2017
This past Friday, Sept. 1, and today, Sept. 5, 270 students were sent down to guidance to receive schedule changes. The students subject to the schedule and class changes were of all grade levels. Though, a disproportionate amount of the students, according to Guidance Director Terrance Sullivan, were in 9th and 10th grade, as Geometry and Algebra classes were the most overcrowded classes.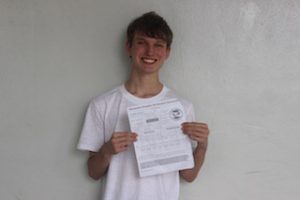 After the first few weeks of school almost every year, administration must make many schedule changes to students' classes. This is both because of late registration of students after school starts and Florida's Class Size Amendment.
According to the Florida Department of Education, the maximum students allowed in a core academic class, based on the Class Size Amendment, is 25 students. This amendment is extremely important to the Florida Legislature. In the 2016-17 school year, in fact, they appropriated over $3 billion dollars to operation expenses to implement the Class Size Amendment.
"At this point, we are trying to balance out the classes for both the teachers and the students to make sure we are in compliance to that class size," Sullivan said.
Furthermore, an overwhelming amount of new students enrolled in Marjory Stoneman Douglas High School within the first few weeks of school: about 150 more than projected.
"Even though we try to plan as best we can to have the right amount of sections to accommodate all students, we always have to make adjustments once the schools starts," Sullivan said.
Though guidance is working to rearrange students' schedules in a less disruptive way, many students are still exasperated by the ordeal.
"I was very annoyed about my schedule change, since my schedule has been changed about three times this year," junior Justin Brod said. "Every time I get comfortable with my schedule, it gets changed."
Though it may have been frustrating for many students to have their schedule changed two weeks into school, class sizes are now more balanced.