Dance Marathon raises over $100,000 for Miracle Network Hospitals
Taylor Morrison
March 17, 2019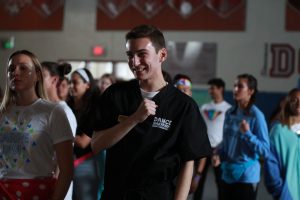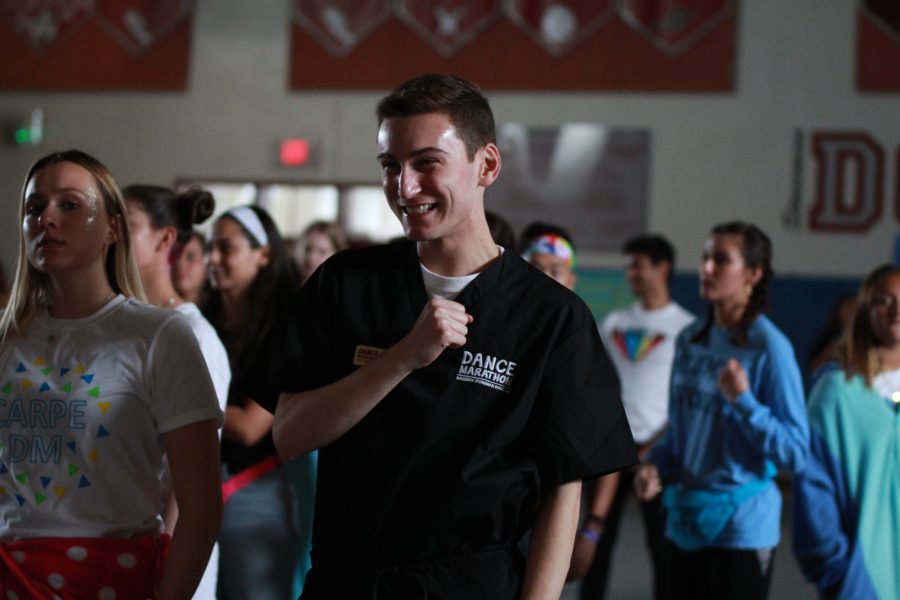 The second annual Marjory Stoneman Douglas High School Dance Marathon took place on Saturday, March 16, 2019, in the gymnasium. The donations raised through the event will be donated to the Miracle Network at the Nicklaus Children's Hospital in Miami, Florida.
Dance Marathon is a movement that works with Miracle Network Hospitals to raise money and awareness for more than 170 hospitals in North America. The movement ensures that 100 percent of the funds raised go directly to local hospitals and local children. Miracle Network Dance Marathon has raised more than $250 million in total in all the time it has been running.
Last year, the MSD Dance Marathon raised $66,283.17, making it the highest raising first-time fundraising high school.
"The amount of money we raise today goes to laundry detergent, it goes to giving these kids a place to sleep, it goes to medical care, it goes to a little light so that doctors can see the veins on kids arms when they have to give them the IV," Dance Marathon coordinator Brittany Sinitch said. "If we can stand here for just a few hours and fight for these kids and put up a number bigger than $66,000 I really think we can do anything."
The event lasted from 12 p.m. to 7 p.m. Students could register online before the event or at the door for $20. The gym was decorated with numerous posters with the Dance Marathon tagline, "For the Kids (FTK)", as well as the names of MSD clubs and organizations participating in the marathon, which people could write on and take photos in front of.
Additionally, there were many activities for dancers. This included a ping pong table, a station for hair styling, a station for henna tattoos, a photo booth and a merch station, with various Dance Marathon shirts, fanny packs and headbands etc. were being sold. There was also a SnapChat geotag created for the event so that attendees could post about their time at Dance Marathon.
There was also a jail that dancers could pay $1 to nominate their friends to go into that would then require a $5 bail to get them out.
"It was so much fun being able to nominate your friends for the jail," senior Cameron Leonardi said. "I think it was a really creative way to raise money for the kids."
The event had numerous themes, which encouraged dancers to change into outfits that fit each theme. These themes include wild wild west, space jam, pajama party, Dance Marathon palooza and rave/neon.
Throughout the event, students were encouraged to raise more money with fundraising challenges, such as "Double Zero Hour – zero out cancer." Dancers were encouraged to meet their next "double zero number." For example, if someone had raised $215, they were challenged to raise the remaining $85 to reach $300.
Additionally, there were activities scheduled throughout to keep morale up. From 3 p.m. to 4 p.m., there was silent disco, where dancers were given headphones with two station options on them, so that everyone could dance to the same music at the same time, but at their choice of volume. At 4 p.m. to 5 p.m. there was game hour, then at 5 p.m. to 6 p.m. there was rave hour.
Finally, there was closing ceremonies from 6 p.m. to 7 p.m. A video montage of the marathon was shown followed by the final reveal of the money raised. In a nearly $35 thousand dollar increase from the previous year, the 2019 Dance Marathon raised a grand total of $100, 248.17 for the kids.
"I was shocked when I saw how much money we raised, but it revealed how out hard work paid off," Dance Marathon External Direction Julia Wachsman said. "It means more miracles and bringing happiness to sick children."