On March 12, Broward County Public Schools Superintendent Robert Runcie announced the cancellation of all spring athletics, school field trips, internships and academic extracurricular events for the remainder of the 2019-2020 school year leaving all spring sports seasons unfinished.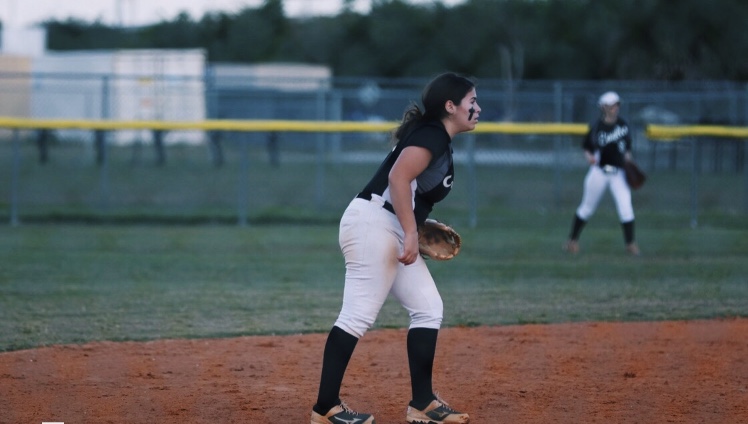 Senior Jordan Ratner has been a part of the varsity softball team for her entire high school career. As a power-hitting shortstop, Ratner played a key role in the Marjory Stoneman Douglas softball team. Ratner plans to play college softball at Young Harris College in Young Harris, GA. in the next season. Ratner, like many athletes, took the loss of her senior season quite hard.
"Senior season being called off early really did make me upset," Ratner said. "It was the last time I got to play with my friends before I leave for college and go out of state."
Getting a taste of regional finals as early as her freshman year, Ratner wanted a chance to end her senior season on a long run into the postseason. Unfortunately, the team's time on the field was cut short. The team only played an eight game season, stripping Ratner and six other seniors of their senior night, postseason run and the end-of-the-season banquet.
"Not being able to finish what we started, not having senior night or the end of the year banquet just really took a toll on me," Ratner said. "Lately I've been thinking about travel ball season in the summer and am hoping it does not get affected like highschool season."
Ratner had intentions of being nominated for First Team All Broward County, a selection of the best players in Broward County, for the second year in a row after the season had ended. Although spring sports were cut short, Ratner made her mark on the MSD softball program and will continue to pursue softball at the next level as a proud alumna.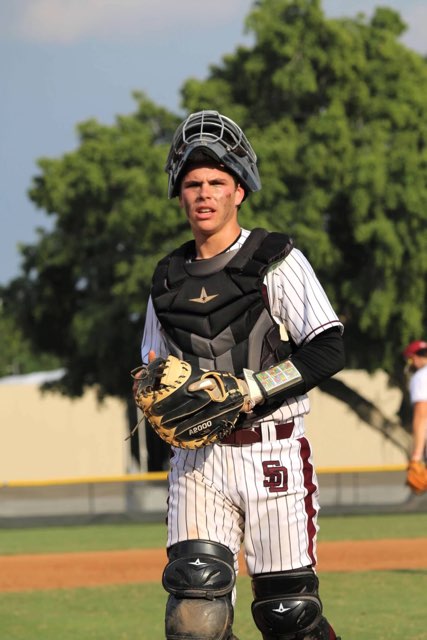 Vincent Gallo, a senior catcher, has held a spot on the varsity baseball team for three years now, playing under Coach Todd Fitzgerald. Gallo plans to continue his athletic career in college; however, after recovering from a shoulder injury, he was eager to use his senior year to showcase his ability to coaches. Now, with his senior season cut short, he is not sure how his plans will unfold.
"It's sad to see it come to an end but I'm just trying to keep a straight head on what the future holds," Gallo says. "I'm going to miss the bond that I've created with some of my best friends and with the coaches I have become close with over my four years."
The MSD baseball program has quite a name in the high school baseball world; Gallo and his teammates were aiming to lead the team from district and regional play to gaining another state championship for MSD baseball. Gallo, like most senior spring athletes, played his last game unaware that his season was rapidly coming to an end.
Gallo's season closed out with a team meeting led by Coach Fitzgerald. Coaches and athletes left thinking their season would start back up in just a couple weeks. Unfortunately, with the closure of schools until May, the team has not been back to talk about their unfinished season again.
"I would have to say I'm most upset that I didn't have a warning that I was going to play my final game and I did not have a chance to get the rush of trying to win a state championship," Gallo said.
While he is unsure of what the future holds, those who know Gallo are sure his love for the game of baseball and skill will enable him to compete at the next level.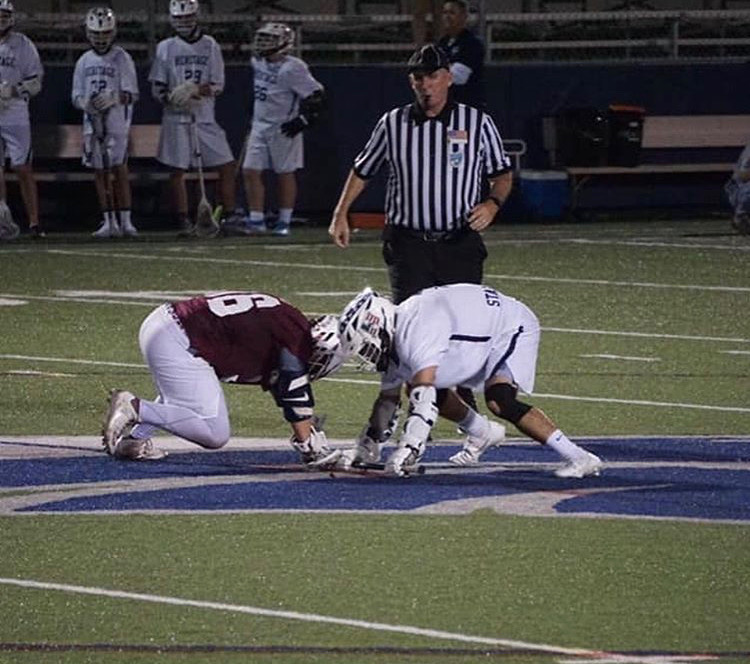 Nicholas DiBitetto is a returning fourth year senior faceoff and offensive midfielder for the MSD lacrosse team. He has been playing lacrosse for nine years. His experience as an athlete being his favorite aspect of high school.
"It is a disappointment to have anybody's season cut short, especially for us seniors," DiBitetto said. "I had a great junior season playing with all of my greatest friends from my childhood. They left me the torch to finish what we hadn't had in their senior year."
During DiBitetto's junior year season, he was nominated as an All-District player for Broward County. He was eager to become an All-Region player following senior year. MSD's lacrosse team wrapped up their cancelled season being 8-1 and undefeated in the district. This year, DiBitetto was hoping to have the opportunity to get scouted and recruited by a college, extending his athletic career.
"Senior year was going to be my year, the year that gave me options for college, and the chance to compete in the playoffs," DiBitetto said. "My options for playing lacrosse in college are limited due to this virus taking away my chances of playing in front of coaches."
DiBitetto has committed the last six years of his life to his training in order to play a major role in MSD's lacrosse team. Between working out and eating healthy he maintained his strength and wanted to carry it into the field.
"My mind has always been focused on lacrosse and representing Stoneman Douglas, this focus keeps me on track when times get hard. But now, without lacrosse, my life's motives are blurry. I don't know who I am without this sport," DiBitetto said. "I've worked so hard for this program. Running, lifting, eating, training, just everything."
DiBitetto, like all spring senior athletes, was looking forward to all of his lasts. Not getting to experience the entirety of his senior year has left him feeling miserable and almost without a purpose.
"I didn't even get my own senior night. I didn't get that last chance, that last hurrah, that last goal, practice, or banquet," DiBitetto said. "This event has ruined a strong pivotal point in my life."
While DiBitetto's future is unknown, he is driven to play at the next level. He misses his teammates, coaches and the rush he gets while he plays the game he loves. Despite not being able to shine his senior year, he will work hard during this time off to get the looks from college coaches he should have been getting during the season.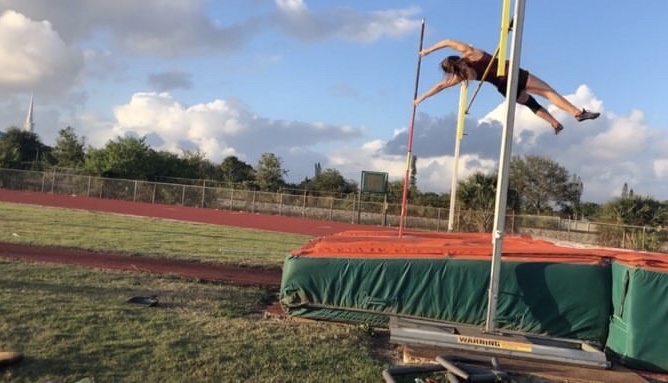 Penelope Jacobson is a third year returning senior member of the pole vaulting and track and field team at MSD. The athlete lost her final high school competition season due to the pandemic cancellations.
"It is really unfortunate that my senior pole vault season is canceled," Jacobson said. "I had been looking forward to my senior season all year and hopefully performing better at states."
Jacobson was unaware of her last practice as an MSD athlete. She and her teammates did not get to see their coach, Coach Noah Thompson, one last time to exchange goodbyes.
"At my last practice on Wednesday I was finally beginning to see the progress I had been working toward," Jacobson said. "That ended up being my last practice."
After making it to state competition her junior year, Jacobson hoped to return and place better than she did last year. After the cancellation of a very important and emotional year, she is moving forward. Jacobson will continue on to pole vault at Brandeis University next year, a division three school located in Massachusetts.
"I am so glad that I have the opportunity to pole vault at Brandeis University next year. So, I still have something to look forward to," Jacobson said. "I am trying to workout at home to stay in shape for next year."
Jacobson is committed to continuing to workout independently during the quarantine and lock down measures taking place to prepare herself to be a college athlete.