Families find new ways to celebrate holidays during the COVID-19 pandemic
Fallon Trachtman
April 15, 2020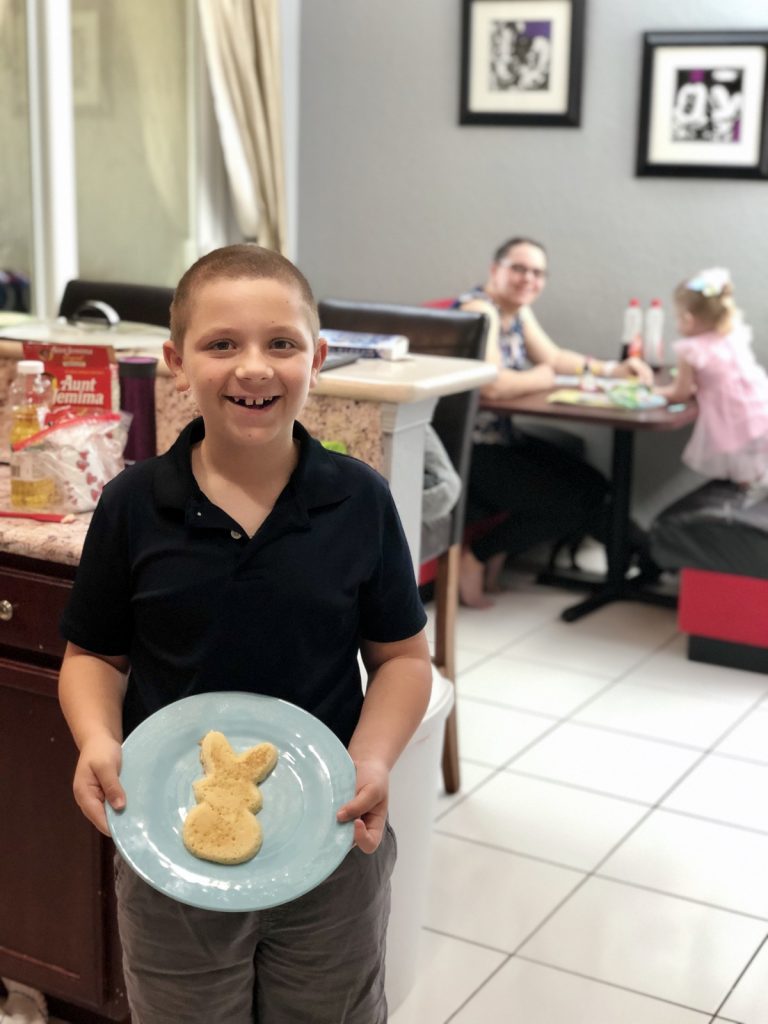 With the current state of the world, it is nearly impossible to have normal holiday celebrations due to the inability to both travel and gather in large groups. Although many families were unable to physically gather to celebrate Passover and Easter, some turned to more creative ways to still celebrate with their loved ones. Alternatives to going to physical religious gatherings were also offered on many platforms.
When faced with the harsh reality of not being able to celebrate Passover together, many families decided that they would have various family members join a video call via Zoom to be able to socialize with one another on this special Jewish holiday. Another perk to this method of celebration was that different family members could read sections from the Haggadah for all of their family members to hear. Jared Block is a senior at MSD whose family decided to celebrate Passover this way and found it to be quite successful.
"It obviously wasn't as good as being together in person like we usually are, but it was still nice to be able to see everyone and be together virtually on the special day. My family members all took turns reading different sections of the Haggadah and then just caught up as we ate," Block said.
Another staple for many families on Passover involved eating home-cooked meals. Although a lot of families weren't able to eat under one roof and share dishes directly, some family members delivered food to one another so that the traditional home-cooked meals could still be enjoyed.
"My mom made brisket, mashed potatoes and matzo ball soup for my family and my sister's family to enjoy at home. We would normally get together at my mom's house to celebrate Passover but that obviously wasn't possible this year. Instead, we picked up the food from her house and took it home to eat with only our immediate families," English teacher Melissa Falkowski said.
Passover was not the only holiday that families decided to celebrate in a new way this year. Easter celebrations also needed to be tweaked due to the unusual circumstances caused by the virus. While Falkowski is Jewish, her husband is Catholic, so their annual Easter egg hunt also had to be slightly altered this year.
"Normally I stuff the eggs for the egg hunt with my sister but this year I had to do it alone and our kids had to search for the eggs separately. It was really upsetting because the cousins always love seeing each other and this year they couldn't," Falkowski said.
Another popular Easter activity was attending church to celebrate Jesus Christ's resurrection from death, but this year many churches did not hold services due to the current virus.
Although many churches did not physically meet to celebrate the holy day, alternatives were offered so that the traditions could continue as close to normal as possible. Many churches hosted virtual services that individuals could attend from the safety of their homes. Junior Mackenzie Quinn attended a virtual mass this year.
"We all gathered in our living room and sat around for the mass. I got dressed up because it's a tradition and I wanted to keep something somewhat normal. It was nice to be able to see our priest and be able to pray in a time like this," Quinn said.
Although this year's holidays were nothing close to normal, families still found ways to keep traditions alive and celebrate together.