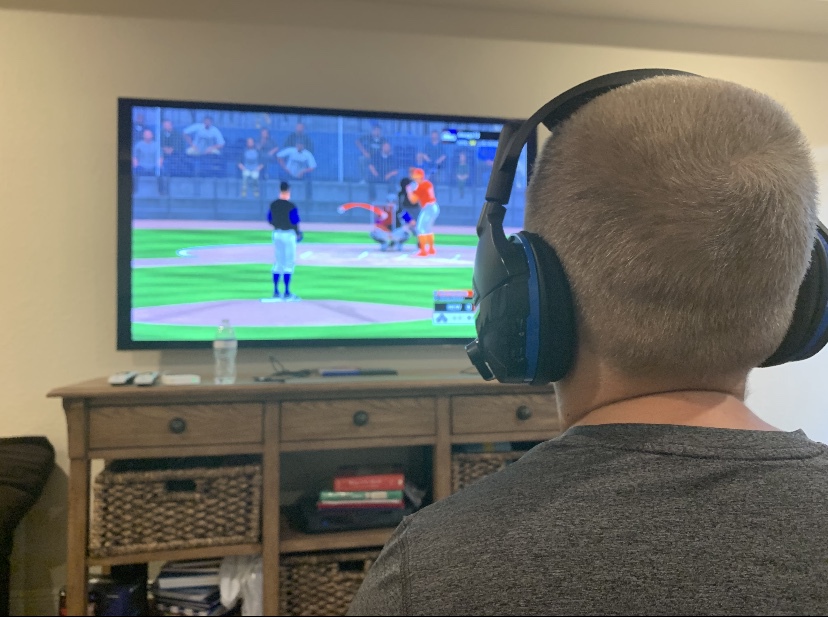 Quarantine has brought up various new challenges that many people must learn to face. From not being able to attend school or work and not seeing any friends or extended family, the most difficult obstacle people must overcome is boredom. Even though this issue affects all demographics, it targets elementary school children the most.
Due to their young age, children should stay occupied and entertained, as their minds are continuing to develop. Staying at home and slacking could influence them to continue this behavior in the future.
Even though the pandemic makes it difficult to prevent this from happening, many parents and students that attend Marjory Stoneman Douglas High School help combat their younger siblings' boredom by doing a multitude of activities with them. These activities can range from playing board games to going on walks around the neighborhood. Sophomore Gianna Squiccirini likes to take her younger brother on long bike rides after a lengthy day of sitting in the house.
"I have been going on bike rides during the day with my brother when I can get him out of the house and off video games. He really enjoys them, and it allows for him to get some fresh air," Squiccirini said.
Many parents have also stepped in to keep their elementary schoolers occupied. Sophomore Lauren Clarke's family likes to hold family movie and game nights to ensure everyone is entertained. It's also a great way for the family to bond and get closer with one another.
"My family and I like game night because it's a chance to interact with each other and have fun during this time," Clarke said.
Along with the hardships of boredom during quarantine, the younger generation must also deal with the switch to online schooling. Most parents that work from home have trouble with balancing their jobs and staying on top of their child's academics. So, many older students have stepped up to assist their siblings get comfortable with this new learning method.
Students can aid their parents and younger siblings by showing them how to navigate through the various online school platforms, like Canvas and Microsoft Teams. Junior Mohamed Elgili has helped his younger sister to make a smooth transition to distance learning by answering any questions she has trouble with.
"At first, the transition to online school for her was difficult, since this was something completely new. However, she is getting used to online school and is enjoying it a lot more, even though she prefers normal school," Elgili said.
Some families also like to produce a daily schedule for their children to elude issues for themselves, and keep their children on track for the rest of the school year.
This pandemic has brought about many difficulties for families with elementary school children, due to a lack of activities for them to participate in. However, on Wednesday, April 29, the City of Parkland opened parks and recreational amenities for the first time since quarantine started. This will allow students and their families to get fresh air and is another activity for families to do during this difficult time to keep their children happy and occupied.