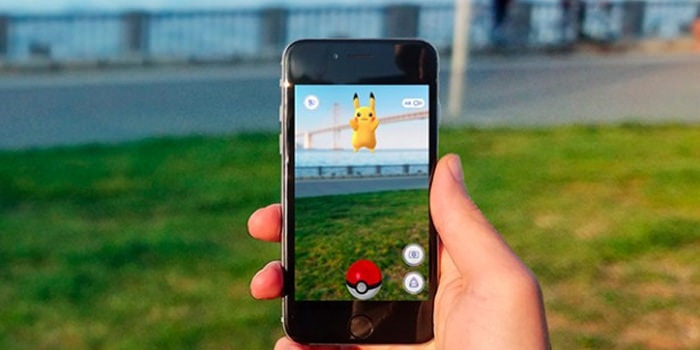 On Jul. 6, 2016 the app of the summer, Pokemon Go, was released to all IOS and Android users. The free game was developed by Niantic Inc. as part of a long chain of Pokemon-themed games, shows, and merchandise.
Pokemon Go is an augmented reality game in which people attempt to catch as many pokemon as possible. The thing that makes this game unique is that players must move around in the real world to move the virtual character in the app.
When a pokemon has been found, an animated character will pop up on the screen and the player must try to catch them by throwing pokeballs at them.
The game uses location services to track the player's exact location which allows them to be able to find Pokemon characters planted in the real world map. The camera on the phone is activated when the person is within reach of a pokemon where animation technology is used to place the image of the cartoon pokemon in the real world.
"I enjoy Pokemon Go because it allows me to follow my dreams of being a Pokemon master," Junior Diego Pfeiffer said. "But, honestly I think it gives kids a fun reason to get up and go outside. I want to be the very best, like no one ever was, and now I can."
Within the first week the app was downloaded by 15 million people from the Apple Store in the United States alone, according to BBC News.

It now holds the record for most downloads in the first week of release, it is estimated by Sensor Tower, an analytics firm, to have had 75 million downloads within the first month.
Pokemon Go has additionally surpassed other popular games like Candy Crush and Clash of Clans in the Top Charts. It continues to hold the title as number one in the Apple Store. By Jul. 11, the game had already earned as much as $14 million in revenue for the company.
"It seems like a fun game since everyone is involved in it," Principal Ty Thompson said. "My biggest concern would be when it goes beyond the game and can create some issues like those we have heard in the media. As far as our school is concerned, I have not noticed any kind of disruption."
According to Thompson, some of the elementary and middle schools in the area have posted signs up prohibiting the playing of this game on campus.
Many people have heard about incidents regarding the app in the news, most significantly when 19-year old Shayla Wiggins discovered a dead body while searching for Pokemon near a river in Riverton, Wyoming.
Aside from many parent's concern about the safety of the game, Pokemon Go has proven to be great for children's health because it forces them to be active, whereas most other electronic games cause kids to spend more time sitting indoors.