Review: Crazy for Cecile's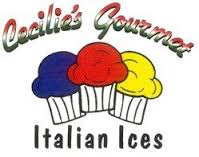 Jayden Beir
March 10, 2017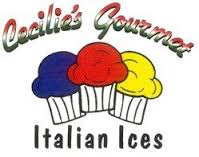 From the peanut butter crunch to the mouthwatering cotton candy that makes one feel as if they were at a carnival, it cannot get any better than this.
At Cecile's, they have 48 unique, delicious flavors to choose from and now have the option to add soft serve ice cream to make a gelati, or to even just consume a tasteful ice cream cone.
"I've honestly never had better ices. Although it is always a hard decision choosing what flavors to get, my favorite is the birthday cake with birthday cake chunks and rainbow sprinkles. It is unreal," sophomore Samantha Fine said.
Cecile's is located on 10726 Wiles Road in Coral Springs. It is open on Monday's from 3-10 p.m., Tuesday's-Thursday's from 1-10 p.m., Friday's and Saturday's from 1-11 p.m., and on Sunday's from 1-9 p.m.
Although, it has always been a hard decision for me when picking which flavors I want, my favorite flavors have always been peanut butter crunch, mint chocolate chip, and cotton candy. The ices at Cecile's have always given off that New York Italian Ice feel.
Cecile's offers some of the most basic flavors to some of the most extraordinary flavors. The owner, Evan, is always coming up with new outrageous creations.
When you walk into Cecile's there is no hint of the delicious ices you are about to consume. Many people sit, chat and enjoy their treat. I prefer taking my ices to go and devouring it in my home.
"I've never had a bad experience here. The staff is always so friendly, and is always allowing me to sample any flavor I would like. It is just like heaven," sophomore Madi Leal said.
When people from out of town come to visit, Cecile's is definitely on the top of the list of places for them to visit.
"When I take my first spoonful, it instantly brings my mood up. I adore this place," sophomore Drew Schwartz said.
Head over to Cecile's for a special treat that you would not want to miss out on.