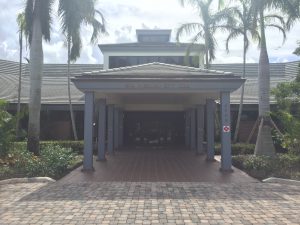 The Parkland City Budget meeting convened on Friday, Sept. 23 at the Parkland City Hall to discuss all the items on the agenda that didn't get discussed at the previous budget meeting on Tuesday, Sept. 20.
The meeting began with the typical honoring of the flag via the Pledge of Allegiance before the assembled commissioners began to discuss business. They first asked if any members of the public wished to comment before they moved on. With only one resident standing up to ask for the repaving of 82nd Terrace due to the equestrian centre nearby, the commissioners quickly turned their attention to the agenda.
After unanimously approving the agenda the commissioners had to decide on whether or not to pass Ordinance No. 2017-09 and Ordinance No. 2017-10.
No. 2017-09 dealt with adopting the millage rate to be levied for the fiscal year beginning Oct. 1, 2017 and ending Sept. 30, 2018. The new millage rate would be a 0.02 decrease to 3.98 percent and the ordinance was passed unanimously.
No. 2017-10 dealt with adopting the budget for the fiscal year beginning Oct. 1, 2017 and ending Sept. 30, 2018. This ordinance also passed unanimously.
Neither the City Manager, Bob Payton, nor the City Attorney, Andrew Maurodis, felt it necessary to comment on the proceedings and the meeting was adjourned at 5:18pm, 13 minutes after it had begun.
In contrast, the Coral Springs Commission voted in the same week to raise the millage rate for Coral Springs.