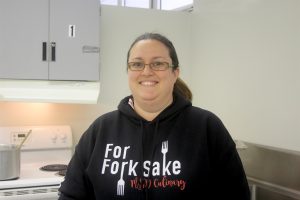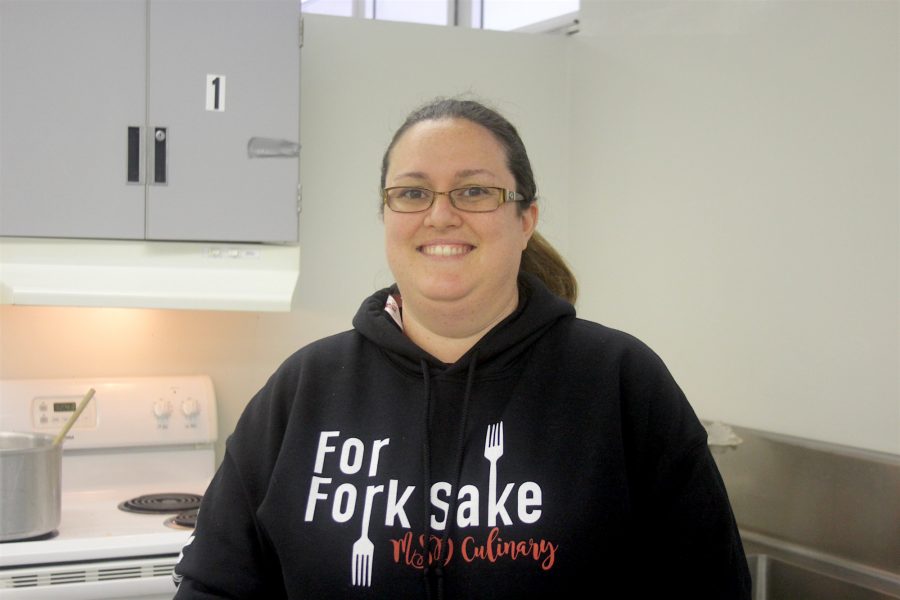 On Valentine's day, culinary arts teacher Ashley Kurth was cooking with her class in fourth period. They were doing a lab making shrimp scampi and bang bang shrimp. Incidentally, Kurth stood by her classroom door to ensure that her class' cooking would not set the fire alarm off by accident with the deep frying that was going on.
"I just kicked my door stop away, and I heard two pops and then the fire alarm went off, I leaned my head in to jokingly shout at the kids, who set the fire alarm off?" Kurth said.
Kurth then turned her head around to a student who ran towards her screaming that there was a shooter. She immediately assumed it was the live drill she had been prepared for.
"I started gathering everyone in my room, thinking it was the live action drill, and then the shots continued faster, which was something I was not used to."
She proceeded to walk to the front of her classroom, which has two doors, to make sure they were locked. As she looked through her peripheral vision, she realized a whole group of students were running away from the 1200 building.
"Some of the children running had debree and things on them which was kinda the clue to me that this was not a drill… Any students who were running toward the freshman building, I physically grabbed and pulled them into my classroom," Kurth said.
After about 90 seconds of madness, when the traffic outside her classroom ceased, Kurth decided to close her door. She attempted to calm all of the students in her room, which quickly went from only 29 students to 65.
"One student was having a panic attack, and we assessed her to make sure she was okay because we knew we were secure and locked in the room, even though the gunfire was still going on," Kurth said.
Kurth hid with AP Environmental Science teacher Tammy Orilio and women's basketball coach Marilyn Rule. They all decided to take out her laptop and record the names of the students they had in the room to make sure administrators knew what location they were all in.
"We tried to hear what was going on through the radio. We pulled up the clip from Channel 7 to see what was going on through an aerial view. I tried to get the students, instead of worrying about Snapchat, to check in on everyone they could to see where they were at," Kurth said.
Kurth admits she had a lot of contemplation during the short amount of time the shooting started.
"I did not know if I should grab everyone and make them run, but listening to the proximity of the gunshots and our location, I knew there was no way I was letting anyone out," Kurth said. "The longer I stood at the door, I was getting very nervous. It was just standing there playing with my mind, like how long do you stand there until you have to close it?"
After staying in hiding for two hours, the SWAT team came to their rescue and escorted everybody out of the culinary room. Then, MSD students and faculty were made fully aware of the tragedy that occured.
Kurth went back to school for the first time along with other teachers the week before the students did.
"It was hard. I feel very comforted in my own classroom because the way that it is structured and the location; it is very safe. It's very difficult leaving my room and going to different areas. Driving up to the school, I do still get a little bit of anxiety," Kurth said.
Similarly to the rest of the faculty and administration of MSD, Kurth is very impressed by the reaction under the circumstances of her students.
"I am very saddened that it took something like this to make the students come together and be passionate, [but] I think how the students are reacting is amazing."
Chef Kurth along with the rest of MSD is trying their hardest to get through this tragedy together. With love, support and time, the healing process continues.