Douglas Drama gets nominated for 21 Cappie awards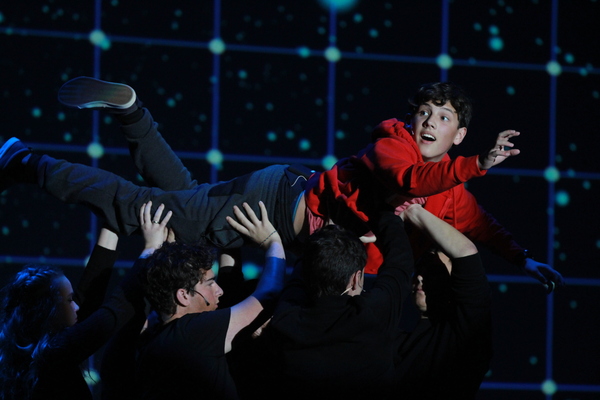 Thais Guerra
April 11, 2019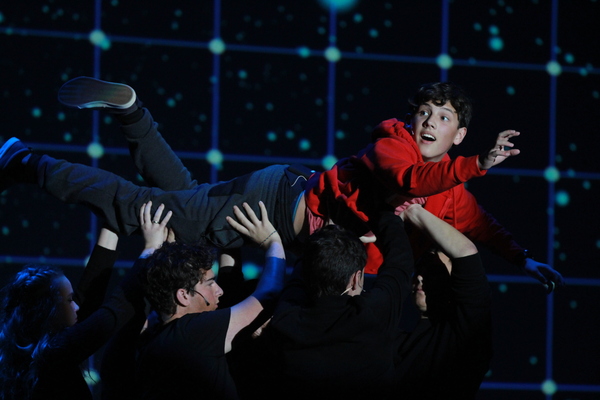 Marjory Stoneman Douglas High School's drama program has been nominated for 21 awards from the Critics and Awards Program for High School Students for the play, "The Curious Incident of the Dog in the Night Time." This includes awards in categories such as best actor, best actress, best supporting actor, best featured actor, best featured actress, lighting, sound, choreography and best school play.

Commonly known as The Cappies, high school drama programs all over Florida go to watch school plays and review them. At the end of the school year there is a gala for the schools nominated.

"It's exciting because it's always nice to be recognized for anything you do, especially in theater," junior Logan Weber said. "We typically get nominated, but this year it's gone above and beyond."

For many students, it is their first time going to The Cappies as well as being nominated.

"I have never been in crew for a show before, that was my first time, but it was really so much fun… I'm actually a freshman so this is my first year in Cappies, I know we get to dress really fancy which I'm excited for," freshman Lexi Schwartzberg said.

Alex Wind, who was nominated for best supporting actor, is a Cappie himself. As a Cappie, Wind reviews plays at other schools throughout the year.

"Last year and this year, I was the lead critic of the team, so I've really enjoyed doing the program, I think it's made me a better writer and better theatergoer," senior Alex Wind said.

Many more students got nominated for upcoming awards at The Cappies such as junior Alex Moscou for best featured actor, senior Dylan Redshaw for best lead actress, senior John Barnitt and senior Isabella Barry for choreography, sophomore Cameron Appel for special effects and technology, senior Jocelyn Krooks, senior Adam Alhanti, and freshman Ava DiGilio for sound, senior Euan Beith, sophomore Ally Reichard, and freshman Dylan Cox for lighting, junior Andrea Pena for creativity, sophomore Alex Duffy, senior Caroline Haight, senior Lorenzo Prado for stage management and crew, those who played the voices in the play for ensemble in a play, freshman Caroline Eaton for featured actress, senior Sawyer Garrity for supporting actress, freshman Caroline Eaton for freshman critic, sophmore Avery Anger and sophmore Peri Harris for sophomore critic, senior Dylan Redshaw for senior critic, and The Curious Incident of the Dog in the Nightime for best play.

"I'm very proud of all the student's hard work that went into this program and into this particular play, I really feel like this is one of the best plays the school has ever put on before," drama teacher Melody Hertzfeld said.

The Cappies gala will be held on May 14 where the winners will be announced.