Pentatonix shines on self-titled album
Taylor Morrison
January 29, 2016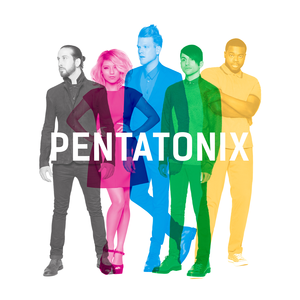 The Grammy winning and all-around amazing acapella group, Pentatonix, recently released their ninth album called Pentatonix. The band has come a long way since their original appearance on the television show The Sing-Off, and this album just goes to show how much they have improved and flourished into the extremely talented people they are today.
Released on Oct. 16, the entire album is filled with up-beat songs that just make you want to get up and dance. This is especially true for the first track on the album, "Na Na Na." This track truly emphasizes the fantastic vocals of Pentatonix member, Mitch Grassi. "Na Na Na" is a feel good jam about how great life can be if you embrace it, affirming that "the grass is greener on the other side" and that "falling's only natural, just spread your wings and fly."
The next track, "Can't Sleep Love," continues with the pump-up theme of the album. The beat is more chill than others throughout Pentatonix but is as catchy as ever.
This track is then followed by "Sing," which is by far my favorite song on the album. It is extremely soulful and shows off all of the members' voices beautifully. The track was made to celebrate and encourage singing in order to overcome hard times.
The fourth track on Pentatonix is "Misbehavin." This song is another more laid-back jam, but once again has a great beat and shows off each member's voice very well, especially Scott Hoying, who basically carries this track.
The next tracks on the album are "Ref" and "First Things First," the first of which was said to be about all the music producers who rejected them for being an acapella band. "Ref" speaks about the regret the producers feel for turning the group away now that Pentatonix is famous, as seen through lines such as "don't you remember back in the day when all you had to do was say yes, but you walked away. You know your bet, you know the rest. Now you want me to say yes."
Next on the album is Rose Gold, which Rolling Stone describes as "a sexy, soulful tune." Then comes the song If I Ever Fall in Love, which features Jason Derulo and boasts a beautiful, upbeat tune.
The rest of the album contains the tracks "Take Me Home," "New Years Day," "Light in the Hallway," "Where Are U Now," "Cheerleader" and a fantastic cover of the popular song "Lean On," all of which are executed to perfection.
Pentatonix is yet another successful album from this very talented group. Each of their albums seems to be better than the previous and Pentatonix provides yet another example of the sheer talent that this band has.