GO:OD AM – Mac Miller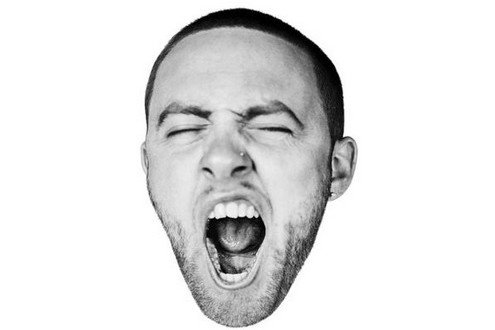 Amit Dadon
September 18, 2015
Coming off of his critically acclaimed album, Watching Movies With The Sound Off, Mac Miller definitely has a lot to live up to. Watching Movies, which came out in June of 2013, was his second album, and marked a significant change from his previous projects; no one had expected the young Pittsburgh rapper who released "Donald Trump" to create such a layered, introspective project. Now, two years older at 23, Miller has defined himself as one of the more progressive artists in the genre, and is set to release his third album and major label debut GO:OD AM on September 18th, 2015. Initially announced in August, the album has since spawned 3 singles: "Clubhouse," "Break The Law" ft. Juicy J, and "100 Grandkids" – all charting in the top 30 on iTunes for hip-hop, with "Clubhouse" reaching 77th on the top 100. Miller released GO:OD AM free to stream exclusively from NPR's website on the 14th to boost pre-orders, and so far it's worked: the album is number five on the overall iTunes charts, and is currently number one in the hip-hop genre.
The album marks a natural progression in sounds; from the more party oriented music filling his first album Blue Slide Park and his early mixtapes, to the somewhat psychedelic, reflective Watching Movies; and now to the introspective, upbeat, energetic GO:OD AM. In similar fashion to J. Cole's album 2014 Forest Hills Drive from this past December, Miller starts off the album with a short, dreamy-sounding intro in "Doors" with singing rather than the usual rapping. He makes use of a variety of styles and instrumentals throughout the album, from the upbeat, and lush atmosphere of "Brand Name;" to the relaxed and wistful "Two Matches" with Ab Soul; the playfulness and reminiscing of "100 Grandkids;" the slower, self-reflective, somewhat brooding "Perfect Circle/God Speed;" the fast paced, hard hitting "When in Rome;" and the calm, relaxed, Little Dragon-assisted outro "Festival." Throughout each of these songs, Miller covers a wide range of topics: his drug use, money, relationships, love, materialism, his past, and his future.
From the first song to the last, Miller created an ambitious, engaging project; every song is unique in some way – whether it be the instrumentals, the lyrics, or the mood – yet they all manage to flow together in an interesting way. It may be too early to tell, but so far GO:OD AM is one of the best projects of 2015, in what has already been a crazy year for hip hop. He has clearly improved since his last album – and if he continues on this path, then we are definitely in store for something incredible. Mac Miller is only 23, and is already in the upper echelon of the genre. I can't wait to see where he goes from here.